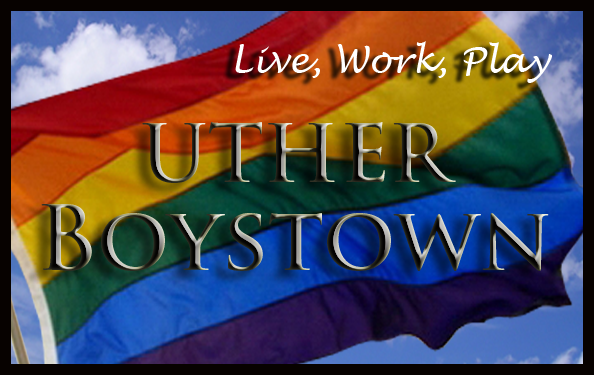 Uther Boystown Gay Virtual World
Uther Boystown is the main world right now. Has The Fashion Pit for fashion shows, the UB City Park and well we all know what goes on in a city park, The UB Mall for all your avatar accessories. Many clubs and businesses are located here. Uther Boystown Gay Virtual World has it's own Website.
Click here to go to the Uther Boystown Website

Click here to see some pics of Uther Boystown
______
PigVerse Stadium District
Pigverse stadium is for special events such as Uther Pride. This property also has land for retail space and development. This property is currently not active but will be very shortly.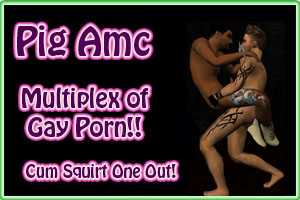 The Pig AMC
The Pig AMC has 9 independent porn theaters showing all XXX Gay Porn 24-7-365. Sit back and stroke off with a bud in a theater, The Pig AMC is located in downtwon Uther Boystown.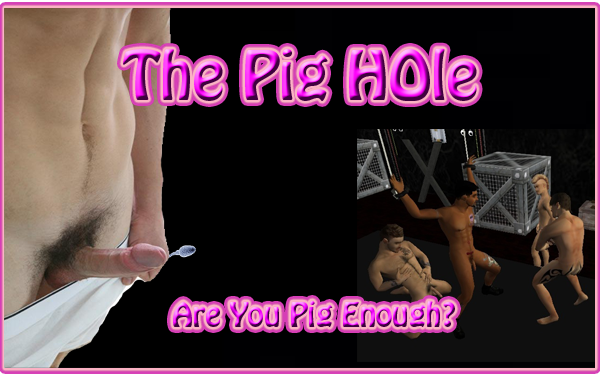 The Pighole
The Pig Hole is a an Official PigVerse property and a place to have uninhibited sloppy raw man sex. Pretty much anything goes. No blood or scat please. The emphasis is heavy on BDSM but there are normal beds and standing sex of course. There is always something going on @ The Pig Hole, are you pig enough for The Pig Hole?

Click Here to See Pictures of the Pig Hole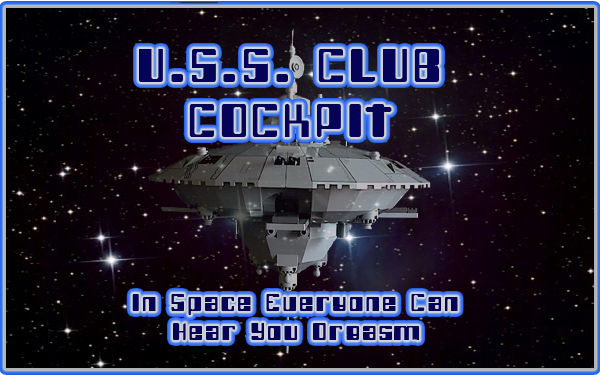 U.S.S. Club Cockpit

The U.S.S. Club Cockpit is a virtual gay nightclub and is an Official PigVerse Property. All are welcome though. There are beds, BDSM beds, crosses, ropes, sexbots and of course all the sex options are turned. There are weekly events and goings on. You can keep on the events at the Cockpit by the Utherboystown.com website.

Click Here to See Pictures of the Club Cockpit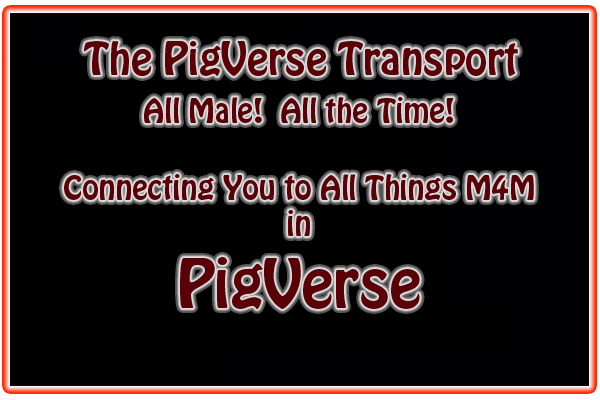 The PigVerse Transport
The PigVerse Transport is where you will land after downloading the game client. You can hang out in trans and see who shows up or go exploring! This is where it all starts though!
Click here to see some pics of the transport

PigVerse is made up of Gay Virtual Worlds or even more like Gay Virtual Solar Systems as each world grows on it's own under the PigVerse Verse. Everything about PigVerse is geared toward Adult Male 4 Male. Primarily right now the main world is Uther Boystown. It is the center and or the hub of the gay virtual world. PigVerse is basically anything goes cyber sex virtual world. Your avatars can engage in sex with other avatars or even sexbots.
There is more than just sex of course to the gay 3D virtual world. There is a virtual economy where people make clothes and sell them for virtual dollars called rays which in turn can be sold for real currency. There are many other ways to make rays too. Avatar sex, voice cam sex and or any other combos you can think of. You can decorate for people, coordinate events and really the ways are pretty endless.
You can also just sit and chat with friends. Roller blade, skate board, hula hoop, and lots of other things. Guitar, drumming and singing. This gay 3d virtual world has just about anything for anything you desire but just always remember all sex animations are always turned on.